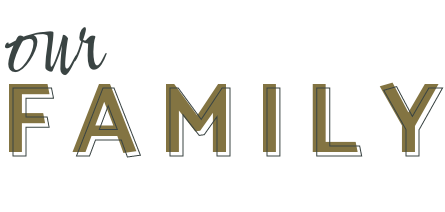 Adam Fiorenza
704.905.9908
adam@byfiorenza.com
Adam Fiorenza is the Founder of byFiorenza Communities, an adaptable real estate development and homebuilding company focusing primarily on single-family residential housing communities in the greater Charlotte area.
Adam entered the world of real estate working for a land development and homebuilding company, which provided him with the opportunity to learn the many disciplines involved in building residential communities. Over the course of his career, Adam has supervised every aspect of the acquisition, entitlement, engineering and development process for thousands of homes. Adam cofounded NewStyle Communities, an Epcon franchise focused on building active adult communities in Charlotte, Greenville and Columbia.
Several years later, Adam founded byFiorenza Communities to build communities with personality and purpose, and create a beautiful story for homebuyers. He feels passionately about doing what is right by people, working hard and never taking anything too seriously and hopes that homebuyers will experience feelings of being excited, proud, empowered, happy, accepted and feeling like they are a part of a family.
Hometown:
Rome, NY
Education:
Business and Sociology, Nazareth College
Favorite Drink:
Anything that is brown liquor
Favorite Band:
Nine Inch Nails
Favorite TV Show:
The Office or The Joy of Painting with Bob Ross
Best Vacation Destination:
Florence, Italy. Everything and everything in Florence, Italy.
What I do in my spare time:
Spend time with my kids and wife doing whatever we decide to get into – yoga, driving around in our '77 Bronco and, of course, long walks on the beach.
Eden Stancill
252.916.4999
eden@byfiorenza.com
Eden Stancill is the Marketing Director of byFiorenza Communities. A true marketing fanatic, Eden has marketed companies in a number of unique industries including retail, medical, dental, reclaimed wood, food, textiles and now, residential communities.
A native of Greenville, North Carolina (Go ECU!), Eden and her husband John relocated to Charlotte after college for John's career, and that's when Eden's marketing business took off. She enjoys the wide variety of industries in Charlotte and the opportunity to be challenged in the ever-changing field of marketing.
More than anything, Eden looks forward to seeing homebuyers' dream homes come to life through the design and construction processes. Building relationships and reaching people is something she's excited to take on with the byFiorenza team.
Hometown:
Greenville, NC
Education:
East Carolina University – Business Administration, Marketing
Favorite Drink:
Moscow Mules (copper mug is a must)
Favorite Band:
Mumford and Sons
Favorite TV Show:
Mad Men
Best Vacation Destination:
Love Mexico, but for a simple "unplugged" vacay, Ocracoke, NC.
What I do in my spare time:
Spend time with the kids (Barkley the German Shepherd and Bourbon the mutt); watch mindless, trash reality TV; and sleep in + go to brunch on the weekends.
Bridget McClellan
Bridget McClellan is the Operations Manager of byFiorenza Communities. Bridget brings over sixteen years of managerial and administrative experience to the team. Bridget became an unofficial Southerner when she moved to Charlotte from upstate New York at age 7. With her advanced skills in administration and supportive roles she can wear almost any hat. Regardless of the task at hand, her goal is to provide a transparent and easy experience for every client.
Throughout her career, Bridget has worked in a wide range of industries – from industrial system integration, construction, and antique reclaimed wood & brick. She has a true passion and commitment to building long lasting relationships so that individuals, whether team members or clients, know exactly who to call when opportunities or questions might arise. Bridget is a true team player who is deeply committed to making sure our clients have a positive, unforgettable experience with the home buying process.
Hometown:
Homer, NY
Favorite Drink:
Life Happens. IPAs help.
Favorite Band:
Dave Matthews Band
Favorite TV Show:
Outlander
Best Vacation Destination:
Goal to visit all 50 states, 16 more to go – right now Utah is on the top of the list!
What I do in my spare time:
Traveling and hiking with my husband and our two Catahoula Bulldogs. Lots of running and training for Spartan races, "if it doesn't challenge you it doesn't change you". Cheering for the Panther's on Sunday and a proud "BAMMa" to Grandbaby Reece!
Nicole Barczyk
704.561.6800
nicole@byfiorenza.com
Nicole Barczyk is a Curator of byFiorenza Communities. She was born and raised in a small town called Romeo, Michigan. She moved to the Carolina's in 2011 and has found her home here. Nicole attended FIDM (Fashion Institute of Design and Merchandising) where she obtained a Product Development degree. After helping a few buyers build their dream home that is when Nicole quickly realized that this is exactly where she belongs. Nicole loves helping people pick out the type of home they are looking for and the design of their home. It's such a fulfilling feeling to see the excitement and joys of watching her clients dream home come to reality. Nicole is married and is a dog mom to her two rescue pups – Riley and Ranger. Nicole and her husband's dream is to one day live on 10 acres with some goats, cows, horses and a ton of rescue dogs in one of byFiorenza's modern farmhouses. Nicole is beyond happy to be a part of byFiorenza's family and is looking forward to be working with future residents of byFiorenza.
Hometown:
Romeo, Michigan
Education:
Graduated from FIDM (Fashion Institute of Design and Merchandising) in LA with a Product Development Degree
Favorite Drink:
Water and Coffee (I'm so boring)
Favorite Band:
Tyler Childers
Favorite TV Show:
Definitely The Office and Yellowstone
Best Vacation Destination:
My favorite places to vacation is somewhere tropical or in the mountains somewhere. Laguna Beach, CA is one of my favorite places but I could also be biased because that is where my husband and I got engaged.
What I do in my spare time:
My favorite past time is hanging with my husband and my two pups. We love to spend our free time hiking in the mountains and or exploring old small towns.


byFiorenza Communities evolved from a deep commitment to building engaging communities and creating transparency in the homebuying process. We are driven by the opportunity to be part of the Charlotte region as it grows and evolves. There are so many cool things happening here; we're excited to be a part of it.

We believe in engaging with customers at every step of their homebuying journey so they feel comfortable and heard. We use that information to develop storied communities where the architecture and master planning fuse together to create dynamic places families truly enjoy calling home. byFiorenza Communities are built on the premise that human relationships are their own kind of poetry.