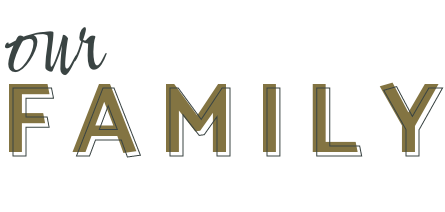 Adam Fiorenza
Adam Fiorenza is the Founder of byFiorenza Communities, an adaptable real estate development and homebuilding company focusing primarily on single-family residential housing communities in the greater Charlotte area.
Adam entered the world of real estate working for a land development and homebuilding company, which provided him with the opportunity to learn the many disciplines involved in building residential communities. Over the course of his career, Adam has supervised every aspect of the acquisition, entitlement, engineering and development process for thousands of homes. Adam cofounded NewStyle Communities, an Epcon franchise focused on building active adult communities in Charlotte, Greenville and Columbia.
Several years later, Adam founded byFiorenza Communities to build communities with personality and purpose, and create a beautiful story for homebuyers. He feels passionately about doing what is right by people, working hard and never taking anything too seriously and hopes that homebuyers will experience feelings of being excited, proud, empowered, happy, accepted and feeling like they are a part of a family.
Hometown:
Rome, NY
Education:
Business and Sociology, Nazareth College
Favorite Drink:
Anything that is brown liquor
Favorite Band:
Nine Inch Nails
Favorite TV Show:
The Office or The Joy of Painting with Bob Ross
Best Vacation Destination:
Florence, Italy. Everything and everything in Florence, Italy.
What I do in my spare time:
Spend time with my kids and wife doing whatever we decide to get into – yoga, driving around in our '77 Bronco and, of course, long walks on the beach.
Ted Hill
Ted Hill is Principal of byFiorenza Communities. A native of the Charlotte area, Ted brings more than 14 years of experience and a unique, valuable skillset to the team. His experience in commercial real estate spans all sectors.
Ted began his real estate career by renovating single-family homes and graduated to commercial real estate a couple years later. To date, he has participated in more than a half-billion dollars in transaction volume as both a principal and broker.
In developing new communities through byFiorenza, Ted enjoys creating a sense of community and improving the customer experience in the homebuying process, providing someone that will listen and communicate, and helping homebuyers feel a sense of relief that the process won't be a nightmare as they had imagined.
Ted loves that byFiorenza Communities is unique in the market by being more thoughtful, more transparent and more nimble than most homebuilders by actually studying what buyers want and adapting accordingly.
Hometown:
Charlotte, NC
Education:
UNC Charlotte, Business Management, and studied abroad at Queensland University of Technology in Brisbane, Australia
Volunteer Work:
Leadership position at Forest Hills Church and board member at the Johnston YMCA
Favorite Drink:
Kombucha and red wine (separately of course)
Favorite Band:
Mostly all '80s and '90s rock
Favorite TV Show:
Narcos
Best Vacation Destination:
Anywhere off the beaten path. Probably the best trip I had was with my wife driving through and stopping in small towns in France.
What I do in my spare time:
Play with my kids, travel when possible and train to be a cage fighter (also, of course). I'm also an amateur wood worker.
Eden Stancill
Eden Stancill is the Marketing Director of byFiorenza Communities. A true marketing fanatic, Eden has marketed companies in a number of unique industries including retail, medical, dental, reclaimed wood, food, textiles and now, residential communities.
A native of Greenville, North Carolina (Go ECU!), Eden and her husband John relocated to Charlotte after college for John's career, and that's when Eden's marketing business took off. She enjoys the wide variety of industries in Charlotte and the opportunity to be challenged in the ever-changing field of marketing.
More than anything, Eden looks forward to seeing homebuyers' dream homes come to life through the design and construction processes. Building relationships and reaching people is something she's excited to take on with the byFiorenza team.
Hometown:
Greenville, NC
Education:
East Carolina University – Business Administration, Marketing
Favorite Drink:
Moscow Mules (copper mug is a must)
Favorite Band:
Mumford and Sons
Favorite TV Show:
Mad Men
Best Vacation Destination:
Love Mexico, but for a simple "unplugged" vacay, Ocracoke, NC.
What I do in my spare time:
Spend time with the kids (Barkley the German Shepherd and Bourbon the mutt); watch mindless, trash reality TV; and sleep in + go to brunch on the weekends.
Melanie Adams
Melanie Adams is the Community Curator for the Allston Community in Rock Hill, SC. Raised in the Midwest, Melanie brought her values, compassion and hard-working ethic to the South more than 18 years ago.
At Western Illinois University, Melanie majored in Recreation, Park and Tourism Administration, but after graduation, ended up working in the real estate industry. She started her career representing a local builder in the upstate of South Carolina and Western North Carolina, eventually expanding her knowledge base to Charlotte and the Piedmont of South Carolina. Working for builders gave her a unique insight to the beginning stages of homebuilding, from conception to construction to the homebuying process, providing her with vast knowledge in everything from the dirt to the shingles.
As a great listener, Melanie is very determined to create lasting relationships through excellent customer service. In her leisure time, Melanie loves spending time with her daughter and rescue pup Josie, traveling, music and concerts, football and participating in various community events.
Hometown:
Keokuk, IA
Education:
Western Illinois University – Recreation, Parks, Tourism Administration
Favorite Drink:
Unsweet Tea or Rose' (to make up for lack of sugar in the tea)
Favorite Band:
The Black Crowes (RIP)
Favorite TV Show:
Dateline (don't make fun!)
Best Vacation Destination:
Barcelona, Spain ... so far
What I do in my spare time:
Extra time is spent with my daughter, Skyler, watching her play basketball, concerts, beach time, lake time and mountain time.
Jean Chadderdon
Jean Chadderdon is the Community Curator for byFiorenza Communities in Matthews, NC.  Jean has worked in residential and commercial property management for five years and has over a decade of experience providing superior customer service in the retail, restaurant, and education industries.
Born and raised in New England, Jean attended college at Ohio Wesleyan University where she was a member of the swim and track team.  After graduation, she relocated to Charlotte to be closer to her family as well as pursue a career in real estate.  Jean worked as an Assistant Property Manager for luxury mid-rise and high-rise apartment communities and was nominated for Assistant Property Manager of the Year in 2017.
Jean's ultimate passion and desire is helping others to find their dream home.  She takes pride in being an integral part of life-changing decisions.  Patient and authentic, Jean thrives on building long-lasting relationships with home-buyers, treating them like family.
Hometown:
Weston, Connecticut
Education:
Ohio Wesleyan University – Physical Education major
Favorite Drink:
Bourbon, neat
Favorite Band:
Tough to narrow down, but if I had to choose just one…John Mayer Trio
Favorite TV Show:
Shameless
Best Vacation Destination:
Bald Head Island, NC, but really anywhere that I can fish and where my dogs are allowed.
What I do in my spare time:
Hang out with my four rescue pups while attempting to convince my boyfriend that we need more dogs. Maintaining "coolest Aunt" status isn't easy, so I consistently work on that too. I love to cook, visit new breweries and restaurants (because food and craft beer is life), fish, hike, and I will forever be searching for the best French Fries in town.
Bridget McClellan
Bridget McClellan is the Project Manager of byFiorenza Communities. Bridget brings over sixteen years of managerial and administrative experience to the team. Bridget became an unofficial Southerner when she moved to Charlotte from upstate New York at age 7. With her advanced skills in administration and supportive roles she can wear almost any hat. Regardless of the task at hand, her goal is to provide a transparent and easy experience for every client.
Throughout her career, Bridget has worked in a wide range of industries – from industrial system integration, construction, and antique reclaimed wood & brick. She has a true passion and commitment to building long lasting relationships so that individuals, whether team members or clients, know exactly who to call when opportunities or questions might arise. Bridget is a true team player who is deeply committed to making sure our clients have a positive, unforgettable experience with the home buying process.
Hometown:
Homer, NY
Education:
Favorite Drink:
Life Happens. IPAs help.
Favorite Band:
Dave Matthews Band
Favorite TV Show:
Outlander
Best Vacation Destination:
Goal to visit all 50 states, 16 more to go – right now Utah is on the top of the list!
What I do in my spare time:
Traveling and hiking with my husband and our two Catahoula Bulldogs. Lots of running and training for Spartan races, "if it doesn't challenge you it doesn't change you". Cheering for the Panther's on Sunday and a proud "BAMMa" to Grandbaby Reece!
Crystal Clemence
A current resident of Rock Hill, SC, Crystal has called many places home over the years. Beyond our South Carolina borders, she was raised in Houston until her husband was relocated to Albany, GA where she launched her real estate career. A Realtor® with more than 14 years of experience, Crystal joined forces with byFiorenza Communities to continue building relationships that last and help families find the home of their dreams. She has a strong customer service background that began in the retail industry and has extended into her real estate career.
Even her hobbies tie into her love of real estate as she is an avid follower of home decorating trends. In her free time she enjoys concerts and movies with her husband of 36 years, weekend trips to Georgia to love on her grandchildren or hanging out with one or all three of her incredible sons. One constant throughout her journey has been the love and support of her family – "Balance is key to any success," she says. Reach out and let her experience, passion, and love of making a difference work for you.
Hometown:
Houston, TX
Education:
High School
Favorite Drink:
Coke Zero
Favorite Band:
Def Leppard
Favorite TV Show:
Blue Bloods
Best Vacation Destination:
New York City
What I do in my spare time:
Hang out with my hubby & Pupp


byFiorenza Communities evolved from a deep commitment to building engaging communities and creating transparency in the homebuying process. We are driven by the opportunity to be part of the Charlotte region as it grows and evolves. There are so many cool things happening here; we're excited to be a part of it.

We believe in engaging with customers at every step of their homebuying journey so they feel comfortable and heard. We use that information to develop storied communities where the architecture and master planning fuse together to create dynamic places families truly enjoy calling home. byFiorenza Communities are built on the premise that human relationships are their own kind of poetry.